Information for Racers
Rain Contingency
Housing
Visit our National Sponsors!



We thank the
Pepsi Bottling Group for being a
Gold Level major sponsor
of the
Antrim Can/Am Slalom Championships!
---
Our Major In-Kind Sponsors: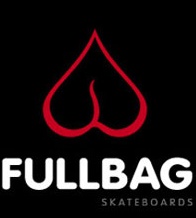 FULLBAG provides a world-class timing system and lots of help on the race course.
See Mig and the Quebec crew at
the Antrim Can/Am!
---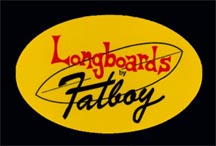 Come & Visit Antrim!


We're glad you found the capitol of Northeast skateboard slalom racing. Part of the

Antrim Home & Harvest Festival

on Saturday, September 15th 2012, the Antrim Can/Am Slalom Championships now attract some of the biggest crowds and most talented skaters in North America and The World.

Racing begins Friday 9/14

and continues through

Sunday
9/16
.
As word has spread about Antrim's friendly venue, the competition keeps getting better and better, so we expect that this year's race to
be killer! We have been sanctioned as a 4 cone race this year, so you'll see some great racing for sure.
We look forward to seeing you in Antrim in September!
Dave Kirkpatrick
Antrim Home & Harvest Festival Committee & DFL Slalom Racer
Video by Snowboard Secrets TV

---

Watching the Race
There are three races over the course of three days as part of the Antrim Can/Am Slalom Championships on Antrim's Summer Street, located in the center of downtown Antrim.
See YouTube video from the 2007 race

A world record was set in 2008 in the 100 cone tight slalom by Richy Carrasco. See Richy run 100 cones in 21.179 Seconds

ANOTHER world record was set in Antrim NH by Joe MacLaren in 2011!! 100 cone tight in 20.687 seconds!! See Joe's amazing run here:

We even have

fireworks

-- part of our

Home & Harvest Festival

.
See the 2008 fireworks on a YouTube video

o

Friday

is qualifying during the first half of the day, followed by

Tight Slalom

.

o

Saturday

during the Home & Harvest Festival is the

Dual 50-cone Hybrid Slalom

with A, B & C classes. This is

the most important race of the weekend

with the largest crowd in attendance.

o

Sunday

is the 50-cone single lane

Giant Slalom

, followed by the

kids/amateur race.



Bleachers will be set up near the finish line, but we do recommend you bring a lawn chair and your sun screen.


---

Participating in the Race

Race registration is being "counted" through NCDSA.com. You can contact us directly to pay by Paypal or by phone with your CC. You are not officially registered until you've made payment.

If you want Sargent Camp dorm accommodations, contact Dave K, this year there are cabins for 2, 8, or more people available at $30/ night pp. Coffee, tea, and juice are always on, a fire pit and a kitchenette are available to our group too.



If you are new to slalom

you may register on site for the novice race, but you must:


o Show that you can safely navigate the course.

o Have parent permission and signature on waiver if under 18

o Wear a helmet

o Sign a liability waiver.


Registration is

free

for the amateur race.

The

Town of Antrim

looks forward to hosting this fabulous race, you and your families!

Feel free to email should you need additional information.





---
Local Sponsors:



Battaglia Foundations


Antrim, NH



Lake Sunapee Bank


Hillsboro NH





2011 Tee Shirt: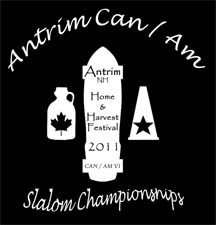 2011 Can / Am Race Poster: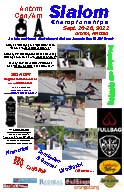 Fireworks Saturday
night at Tenney Farm!